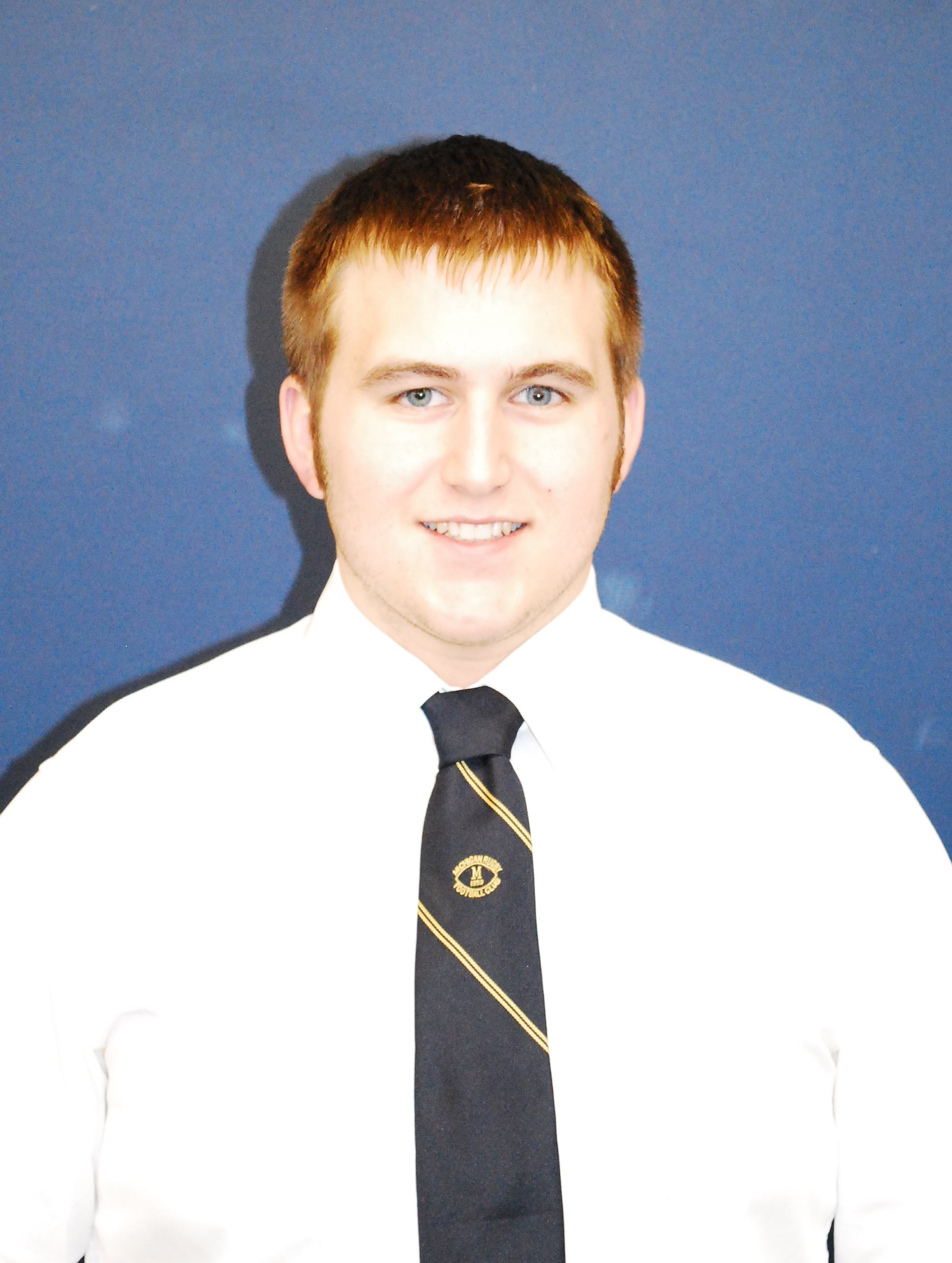 Freshman Jackson Wagner has been named this month's Player of the Month. Jackson plays in the front row and has acclimated well to Michigan Rugby following his two years of high school play in Warsaw, IN. He brings a positive, blue-collar attitude that resonates well with the team. Recently, Wagner has taken over as the team's Publicity Chair. In short time, he started Michigan Rugby's YouTube Channel where you can find Fall 2012's games as well as this winter's intrasquad sevens series. The UMRFC is fortunate to have Jackson a part of it's 54 year history. Let's find out a bit more about the team's only Nuclear Engineer.
Height: 5′ 8″
Weight: 200 lbs
Year: Freshman
Major: Nuclear Engineering
Hometown: Warsaw, IN
Why rugby?
A few of my friends from football in high school got me to start playing my junior year. I had a lot of fun learning and playing a new sport.
What have you liked about Michigan rugby the most so far?
The team dynamic. My first practice, I introduced myself and I didn't feel like a stranger at all. I like how you're friends with everyone as soon as you come to your first practice.
Most memorable moment on the pitch?
It would probably when I played in the B-side game against Ohio State. At one point during the game, we had a scrum about every 15 seconds for about 2 minutes. It was brutal.
What's your favorite rugby drill in practice? Least favorite?
Favorite would be drills on the scrum sled. Least favorite would probably be sprints or circuits.
What other sports have you played?
Football and wrestling
In 5 years, what do you see yourself doing?
I'll still be at Michigan for grad school.
What's some embarrassing childhood memory you can tell us?
There exists a home video from when I was about five years old where my younger brother beat me up over a toy.
Favorite place in Ann Arbor?
Five Guys Burgers and Fries
Biggest fear?
It would probably be failure. Especially working hard for something and end up with nothing.
Favorite food/meal?
Anything with pasta.
Any game day superstitions?
I never eat within 2 hours of a game.
Favorite superhero and why?
Batman. He is the best because he the only one that is able to adapt to any situation.
Best advice you've ever received?
"The needs of the many outweigh the needs of the few, or the one."