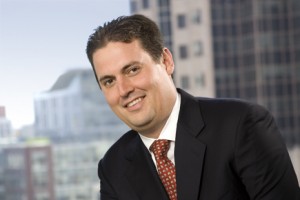 April's Alumnus of the Month is none other than Kevin Barlow. An early 2000s mainstay of the club, Kevin hasn't stopped his support since. Barlow was instrumental in the early growth of the university side. He played lock and occasionally #8. Now he's one of the ring leaders of the west coast UMRFC contingent. Make sure to find him if you are ever in the bay area.
When did you play?
2000-2004. From Game 1 my freshman year at Michigan St. to Old Boys my senior year.
Any special honors (Officer positions, championships, etc?)
I was elected Social Chair alongside the legendary Mike "Bender" Lavalle in the spring of my Freshman year in 2001 and was elected President following another Mike, Mike Cavnar my sophomore year. Together with a few other people who are still to this day some of my best friends we grew the club from 17 people in 2000 to the 75 man club that competed for the National Championships in 2005, one year after I was 1 of 2 seniors to actually graduate on time. I also was responsible for planning the 2002 spring break trip to Trinidad and Tobago. I was given one of our mistakenly ordered wrong sized practice balls as a career service award at Old Boys my senior year by Andrew Finn.
Favorite memory or memories?
Past Memories: 701 S. Division St, 144 Hill St and touring the country in 15 passenger vans and mini-vans. The experience of watching the team grow and the friendships made. Beating Bowling Green and MSU.
Recent Memories: 3 UMRFC members, Brian Godlesky, Mike Lavalle and Mike Livanos were groomsmen of mine in Hawaii for my wedding to my wife Kelly who I met at Michigan in 2002 in part because I was President of UMRFC. Scumpy Jack aka Michael West was our officiant. Craig Williams, Bo Winegarner, Wes Farrow, Leo Kim, Andrew Marcus, Kurt Klein, Kevin Martel, Anoop Nundkumar (he was our mascot in 2003) all spent the week with us in Hawaii.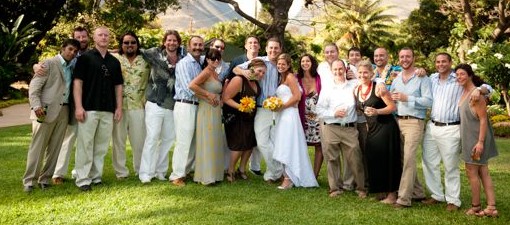 Future Memories: Raising my daughter (Kate due in July) on the West Coast with Craig Williams' daughter (June) and Mike Livanos' daughter (Zooey) and the soon to be next generation. The next Vegas 7's trip with 3 generations of Michigan Rugby every February until I am Tom Stulberg's age.
What are you doing now?
I live in San Francisco and run the Northwest for a mid size Private Client Investment Management firm. I will be attending Wharton's MBA program in San Francisco starting in May 2013 and have already been in touch with their rugby club about tournaments and spring breaks. I did write my application essay on leadership about my time with UMRFC.
Anything else you'd like us to know?
The Michigan Rugby curse is real. You will have a daughter first.