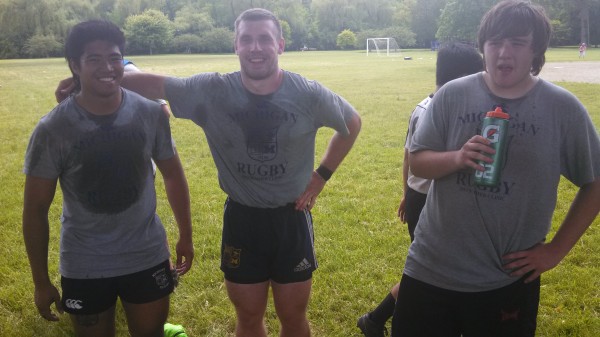 High school players from various Michigan programs enjoyed a day with U of M at the summer clinic this past weekend. The players spent 6 hours working mainly on fundamental skills and decision making. The day included many games and some team play. Chase Chapman won the 1v1 competition while Will VanderArk was awarded Player of the Day.
This is the second year of the annual summer event. The clinic is designed to give the ever growing high school rugby community a chance to hone and expand their skills during the off-season. It's also a great opportunity for current players to work on leadership and coaching skills. The team hopes to expand the event to a multiple day camp in the future.
Thanks to all of the participants as well as Canterbury for their assistance.