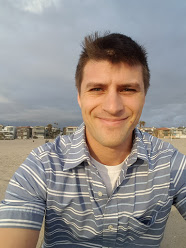 When did you play?
I played from 2008-2012
What position did you play?
Mostly wing, but also some fullback and scrumhalf when it was needed
What was your favorite memory as a member of the club?
I loved every tour that I went on, but spending a week in Prague was, let's say, a very formative time. I really became close with the other guys on the team, and it's where some of my best friendships started really cementing. It was a wonderful way to get indoctrinated into the UMRFC culture and play some fun international rugby. I think everyone should get the chance to go on tour… The UMRFC really knows how to travel in style.

Did you receive any special honors as a member of the club?

We used to give out man of the match awards my sophomore year, which I received sometime that fall.
I'm a project manager with an aerospace manufacturing integrator. I get to travel to a lot of cool places, so it's not so bad!

Any other interesting stories?

Too many to count, a lot of which came out of summer touch and summer 7s. Spending the summers in AA living with my best friends and playing touch and sevens each week were some of the best times of my life. Also, helping see the club through some tough times after our stint in double secret probation was a true learning experience for me. There a host of stories about the club and our navigating the tricky relationship with rec sports, find me at the next olde boys and I'll fill you in.