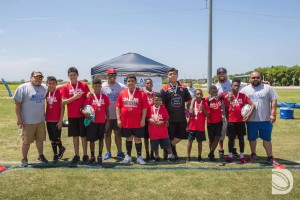 When did you play?
I was introduced to the club in 2011 during the second semester of my freshman year. The club was in a unique situation during that time, so we didn't play a single game the entire semester. That didn't stop guys like Swayze, Bongo, Boothman, Crabtree, and Spoons from packing me into "The Stute" on our way to wherever we happened to be training that day. We went from practicing in Oosterbaan Field House to training as a group of individuals on the basketball courts of the CCRB. I remember joining at the same time as Cj Stock and Kenny Andutan. It didn't make much sense for us to keep showing up, but I think those guys would agree that it was one of the best decisions we could've made during our four years at the University of Michigan.
What position did you play?
I started off at Flanker, but quickly made my way to the Front Row. Early on I felt like I was a Fly Half trapped in a Hooker's body, but I learned to embrace the Prop Life.
What was your favorite memory as a member of the club?
It was probably beating Davenport in the spring of my Sophomore year. I think that was the first time I felt like I knew what was going on out there. I finally felt like a rugby player.
Did you receive any special honors as a member of the club?
As a man of the people, I served as a Social Chair with CJ, Kenny, Thing, and Disco. I'm proud of the work we did to maintain the spirit of Michigan Rugby.
What are you doing now?
I'm working in Dallas, Texas as a computer engineer. After spending some time playing Men's Club Rugby, I felt obligated to help grow the game amongst inner city youth. I wasn't exposed to rugby until I got to Ann Arbor, so I'm helping to bring the game to places it's never been before. This was our first year putting together a 7's program, and we won Gold at the Bloodfest 7's tournament in Austin, Texas this past weekend
Any other interesting stories?
They are still being written. Michigan Rugby taught me how to live outside of my comfort zone, and I gained some lifelong friends as a result.