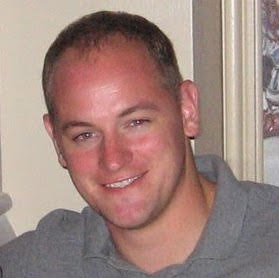 When did you play?
2002-2005
What position did you play?
Wing
What was your favorite memory as a member of the club?
Waking up to a freshly sodded (squares of real grass and soil) living room at the house on S. Division. The pitch lines and uprights (plastic pipe) where perfectly placed and flanked by our living room couches.
Did you receive any special honors as a member of the club?
Social Chair, I suppose that counts.
What are you doing now?
I live in Farmington, Michigan with my wife, Michelle, and two boys Jacob (4) and Nolan (2). I work at Ford Motor Company as a Project Manager. We are in the process of building a home in South Lyon.
Any other interesting stories?
After graduating, I moved to New Orleans. We played host to the Southern Tour in 2008. The team arrived weary but enthusiastic and played Louie-Louie on loop until the wee-hours. It was a great time and it showed me how the connections and friends in the UMRFC were lifelong and unique to say the least.