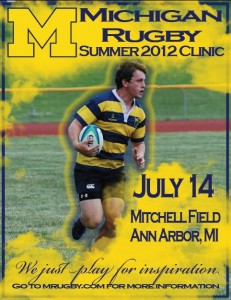 Michigan Rugby's 2012 Summer Clinic for high school players has been completed. Thank you for all who participated. Michigan rugby is dedicated to assisting the growth and development of rugby at the high school and youth levels. This wouldn't be possible without you!
If you are interested in future Michigan clinic or camp options during the 2012-2013 school year or the summer of 2013, please fill out the form below.
Please, contact Pete Melgren (pmelgren@umich.edu) with specific questions. Go Blue!