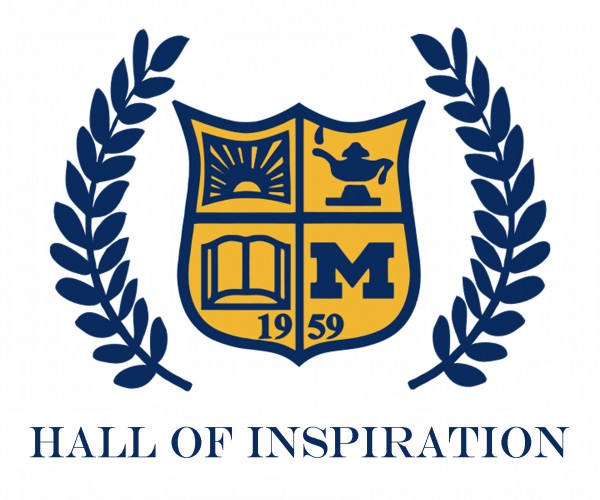 The Hall of Inspiration was created in 2015 as both a means of celebrating the contributions of those who made a lasting impact on UMRFC, as well as showing current players that there is a place for involvement in the club after college. Following are the current members of the Hall of Inspiration.
Class of 2015
Jeff Hagan
A scrum-half/wing through his playing days to now, Jeff has been a mainstay in Michigan Rugby culture. While he was an active player Jeff was a representative for the Midwest Thunderbirds and club captain. After his playing days he took on the responsibility of helping build and contribute to the growth of the college sides culture and alumni organization.
David Weber
Another scrum-half who had a long playing career here in Ann Arbor spanning from 1975-1985. David is credited with leading the revival of the joint men and student team here and also for his coaching contribution with the 1995 team.
Craig Williams
Craig was described by his peers as an inspirational leader and role model both on and off the field and the embodiment of what it meant to be a rugby player at Michigan. His career spanned from 00-04 as a hooker. Craig was also one of the players that help set the 2005 team up for their success.
Mike Livanos
Mike was the most nominated Hall of Inspiration member on this list. His primary position while at Michigan was eight-man from 98-01 where he inspired the forward pack as well as the backs. His biggest contribution came off the field when he led the charge of creating the undergrad-only team (which still continues today) and the recruiting efforts that led to the successful 05 team.
Tom Raboine
A flanker that was known for his high workrate through the 60's and 70's. Tom also brought that tenacity off the field as a long-standing board member that helped institute several long-lasting traditions and policies. His peers spoke highly of his cultural contributions as well during his time with the club.
Class of 2016
Tom Stulberg
Tom's involvement with the club has spanned many different roles ranging from player, coach, administrator and ref. He involvement with Michigan Rugby spans over three decades and has been a true clubman by always making sure it was left in a better state than he found it. Here are a few quotes from former team mates and players;
Tom has shown undying commitment to the success of the club; he has been a complete team player, always putting the team and the organization first.  He has supported the team as a player, team captain, coach, referee and overall organizer and strong contributor to the club in every way."
"Tom was a great mentor to me during my playing days and was very involved in both the Collegiate and Club sides as a player and advisor. He continues to play spanning a very impressive career from his time as an Undergraduate."
Mike Burrows
Mike is one of the founding members of the club and its first serving captain. During his time he often assumed the role of player and coach and helped make Michigan Rugby one of the largest clubs in the Midwest. His influence is still felt today with current team with some of the traditions that they honor. Here is what his teammate had to say;
"Mike co-founded the UMRFC with Burt Sugar, although Burt conveniently forgets that! Mike was Michigan's first captain ever. Mike also returned for the legendary 50th Anniversary (and again last year!) and regaled many with his charm and stories, not to mention his fleet footwork in the pre-game Touch Rugby warm-up."
Michigan Rugby will open up the nomination ballots again in the spring of 2017 for the next class to be welcomed into the Hall of Inspiration. Congratulations to this year's inductees and we look forward to welcoming more members in the future!