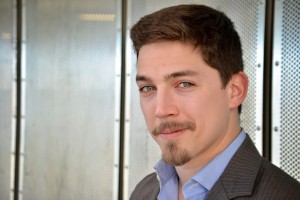 What position did you play?
Scrumhalf
What was your favorite memory as a member of this club?
One of my favorite memories of the club (and there are so many!) would have to be the entirety of the Southern Prowl (TM). While much of the club flew off to an island paradise for spring tour, a select few of us toured the American South. We were hosted by some of the most gracious clubs I've ever come across, played some killer rugby, and built lasting friendships, based on blood (broken noses rebuilt by NASA), early morning views of the Florida Coastline, and the distinctly rugby camaraderie of jamming as many men as possible into as few vehicles as possible, and driving way too far in a single day. While the tour itself was of value, it remains the act of spending an extended period of time (weeks, preferably) with your teammates in a close environment, that truly builds team spirit and a shared sense of purpose.
What are you doing now?
I am a project manager in Sacramento, CA. I work on deploying advanced energy technologies, at a district scale, in disadvantaged communities. My current project includes a planning project funded by the California Energy Commission to develop a platform and pilot project in the City of Fresno. We are planning the implementation of $14 million worth of infrastructure funding leveraged to take advantage of existing funding and finance opportunities, creating energy savings in a community where many residents pay upwards of 40% of their income on energy.
Any other interesting stories?
None that are appropriate.