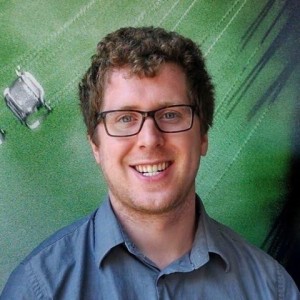 When did you play?
I played for UMRFC from 2008-2010, then switched over the city club side.
What position did you play?
Prop and lock
What was your favorite memory as a member of the club?
The tour in Prague was definitely a highlight, where we beat a weathered Slovakian team on a field with very thin turf. Running sprints in the pool at Fuller for two-a-days. Inspirational speeches from Coach Perpich to the pack. Waking up too sore to move after propping at 205 lbs. Puking an intact banana peel one time after an eating contest.
What are you doing now?
I'm living in Ann Arbor, playing rugby on the men's club team, and working as a Manufacturing Architect at General Motors, which is basically an engineer who spends his time arguing with artists.
Any other interesting stories?
UMRFC taught me everything I know about determination and working hard for something you want to achieve. I'm finding that at 30 I can still reach new levels of fitness and skill, all based on a work ethic that comes from our club and our game. I don't think I would have come as far professionally without the integrity I learned with UMRFC. I also want to plug MRFC here, and say that for young boys looking to continue playing rugby locally after graduating, it's a great club. After playing rugby with UMRFC and MRFC for a decade, I can't imagine I'd want to play anywhere else.